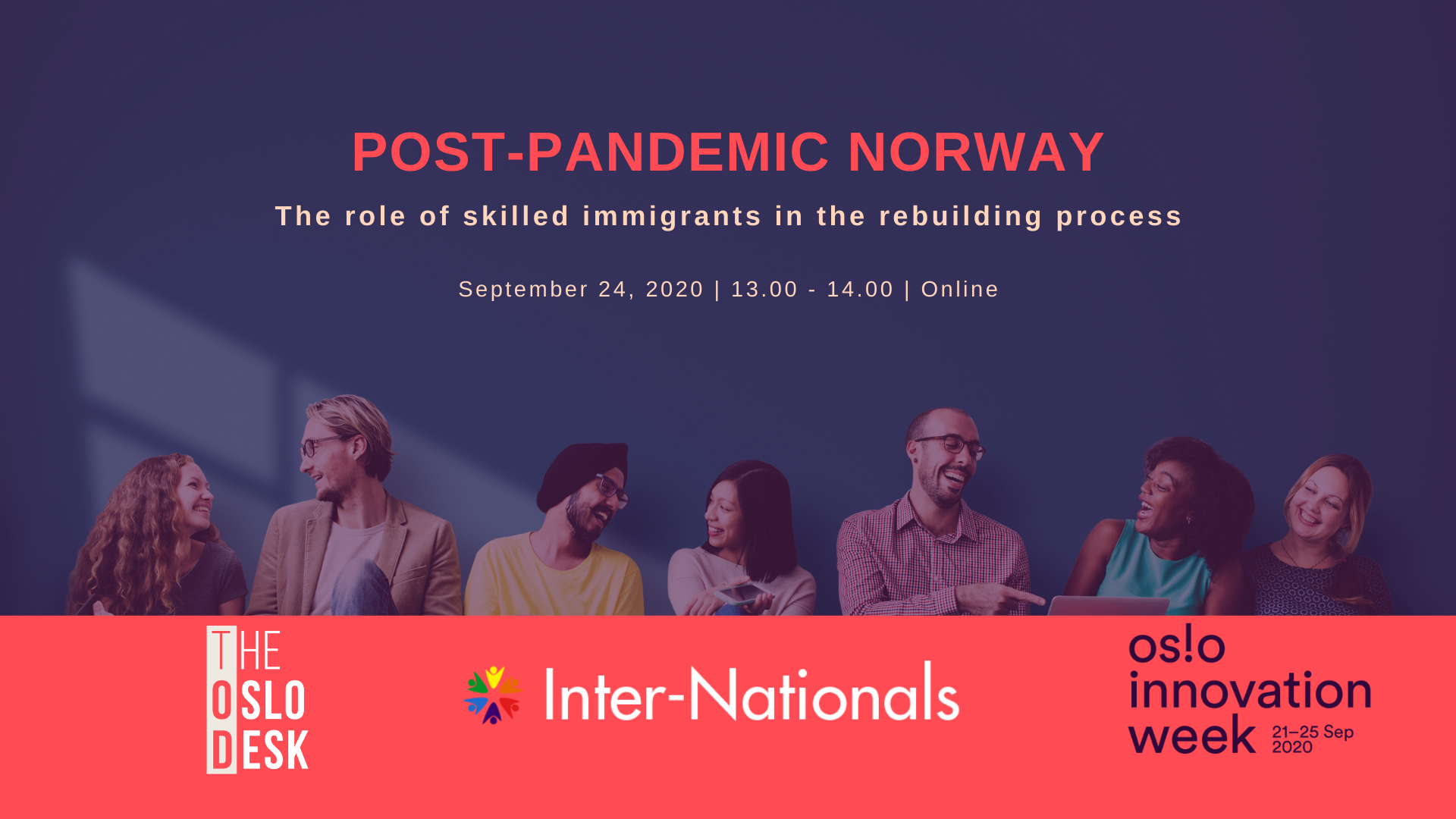 The COVID-19 pandemic is a global health crisis turned social and economic crisis. Bringing it home, Norway as a welfare state is dependent on its residents actively contributing to its now depleted wealth pot. This means that, now more than ever before, we need all hands on deck to steer the economy towards recovery. However, one often overlooked group of intellectual resources are the skilled but involuntarily unemployed immigrants living in Norway.
How can we tap into the benefits that these locally available international professionals have to offer?
At this multi-stakeholder event, we will discuss what has been done, what is being done and what can be done to include more skilled immigrants in the innovation process.
What challenges do skilled immigrants experience in getting relevant jobs or running a business in Norway? How has Covid-19 exacerbated these challenges?
Does this crisis present any opportunity for building more culturally inclusive businesses?
Cultural diversity and inclusion in business, what can we learn from companies walking the talk?
What role has the public sector played so far? What more can be done?
Audience: As a multi-stakeholder event, our audience ranges from skilled immigrants, recruiters, business leaders, NGOs and to policy makers – because we believe that everyone has a role to play in building a more inclusive business environment in Norway.
Price: Free but registration is required